Upcoming Events
Thursday, February 17, 2022 at 9:00 AM
OSSGA Common Core Training Course - ONLINE
Virtual Format
Job Bank/Classifieds
Welcome to the OSSGA Job Bank/Classifieds Section. All OSSGA member companies and their volunteers are invited to post opportunities in the stone, sand and gravel industry, or openings with Associate member companies.

Detailed job openings/classifieds are posted for 45-days, or until the expiry date has passed. Members can access the website, 24/7, to review opportunities.

For more information, contact Richard Hillier, Manager, Communications, at (905) 507-0711 ext. 206.
Current Opportunities
New Job Posting: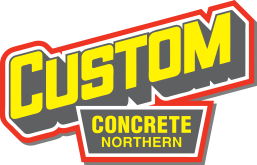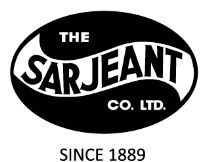 THE COMPANY
Custom Concrete (Northern) has a reputation for delivering the highest quality construction products and mining services in northern Ontario, since 1976. With our wide variety of portable equipment and power units we are able to crush material from mine rock and stone, to asphalt and construction rubble. We value the commitment of our employees and provide a challenging and rewarding work environment.

THE PROJECT
Custom Concrete Northern is part of IAMGOLD's exciting new construction project at Côté Gold. We are onsite with our expertise and our big iron to provide quality crushing of aggregates for this dynamic new gold mine. This project is a located in northeastern Ontario, approximately 20 kilometers southwest of Gogama.

THE POSITION
We are looking for an experienced Project Manager to lead our team onsite and be responsible for all onsite operations of the project. The PM is the primary point-person responsible for planning, executing, and delivering this project on time, within budget, and in accordance with project specifications. This position operates on a 2 week (14 day) on and 1 week (7 day) off rotation and is a camp based operation.

THE IDEAL CANDIDATE
You will have:
Post-secondary degree in technical field relating to construction or mining is preferred
2-5 years of mining or construction project management experience performing technical or PM duties
Knowledge of quarry and aggregate industry and related equipment
Good computer skills including working knowledge of common software applications
Strong organizational skills and ability to effectively manage and complete priorities
Strong interpersonal, oral, and written communication skills and the ability to communicate effectively with project team, management and clients
Knowledge of OHSE legislation, WSIB, ESA, industry practices and regulations
Strong leadership, coaching and mentoring skills
Strong problem solving and conflict resolution skills
High capacity of working under pressure and stress
ROLES AND RESPONSIBILITIES
Manage all project activities, including the allocation of resources, scheduling, project planning, documentation, budget, equipment maintenance and other factors necessary for success;
Provide leadership, establish and maintain effective and responsive relationships with client, management, sub-contractors, consultants, and workers
Manage financial reporting for the project; participate in the month end review of results; complete operation forecast for month, ensure all costs are accurate and accounted for
Communicate regularly with workers and provide support to enable them to develop a positive safety culture
Manage Health and Safety program to ensure the project is in compliance and support health, safety and environment goals
Other duties may be assigned from time to time as required by the Company.
CUSTOM CONCRETE (NORTHERN) OFFERS
Competitive compensation package $30.00 - $35.00/hour
Camp accommodations during onsite rotations
Work 14 days on 7 days off; shifts of 12 hours per day, up to 84 hours per week, overtime after 44 hours
OTHER
Custom Concrete (Northern) is a Division of The Sarjeant Company. We offer an attractive and competitive compensation package including retirement savings and health/dental benefits.

Custom Concrete (Northern) is an equal opportunity employer committed to diversity and inclusion. We are pleased to consider all qualified applicants for employment. Disability-related accommodations during the application process are available upon request.

While we sincerely appreciate all applications, only those candidates selected for an interview will be contacted.
2416 Hwy 655, TIMMINS, ONTARIO P4N 8R9 | T: 705-264-2264 | Fax: 705-264-5744
Email: info@customconcretenorthern.com | www.customconcretenorthern.com
---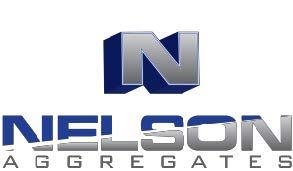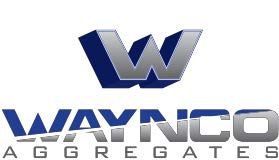 NELSON AGGREGATES ALLISTON LOCATION IS NOW HIRING!!
NELSON AGGREGATES IS A MINING COMPANY involved in the extraction and manufacturing of aggregate materials for the construction industry.
We are searching for an energetic ambitious individual for the Full-Time position as follows at our Alliston, ON location.
Shipping Loader Operator
Applicants MUST:
have 2 to 3 years experience operating a front-end loader

considered an asset having experience loading aggregate haulers

have working knowledge of CAT, LOADRITE or Ez Scale on-board loader scales

be flexible, punctual, dependable, and self-motivated

be mechanically proficient

work well independently as well as part of a team

be able to work outdoors with an awareness of environmental and safety hazards

have good interpersonal, verbal, and written communication skills

hold a valid "G" drivers license
Responsibilities/Requirements:
work in compliance with the Occupational Health and Safety Act and the Company Operating Safe Work Practices and Procedures

must perform pre-operational inspections

perform basic machine adjustments, maintenance, troubleshooting and repairs

operate machine in safe and respectful manner

safely and efficiently load highway aggregate haulers

must maintain roadways within the property, including snow removal and sanding when required
Please send resumes to: human.resources@nelsonaggregate.com
Although every resume is greatly appreciated only candidates considered for this position will be contacted.